Atmos is named after the word "Atmosphere" which is the atmospheric frequency high pressure reflecting the high power of this product. Atmos is the most powerful, durable, multi-functional, compatible, handy vacuum & air pumping device in the world.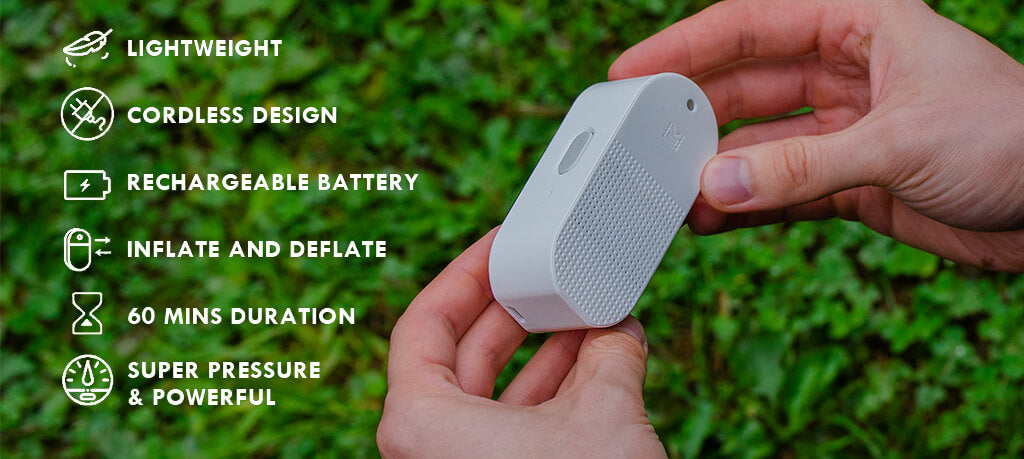 It is so compact and portable with clean white, streamline and simplicity in design that is very comfortable and easy to hold. Ideal for people who love traveling, sports and healthy diets. You can definitely improve your quality of life with Atmos! 
Save twice your time and double your space! 
Atmos will compress a vacuum bag full of clothes and double your packing capacity in just over 4-5 minutes. Always pack smarter and faster with Atmos! It definitely helps to save time when packing, save space in your suitcase / backpack / bags when traveling , and even work well for home storage by saving up to 4x more space in your closet. Use Atmos and vacuum bags to increase space-saving mobility that can improve the quality of life. 
If you already have vacuum bags, just quickly connect the adapter to the nozzle, Atoms will help you to save up to 70% space.
Improper storage exposes food to air can cause food poisoning. Like to eat healthy and save money on your food bill? Use Atmos to compress the food bag or freeze bag or to keep the food fresh and store for a longer time. 

With Atmos, getting some air into the balls to increase the air pressure is so convenient, fast and easy! You will no longer have to cancel your plans of kicking around the football or starting a football game in the park. Just make sure you always have an Atmos in your sport bag or pocket!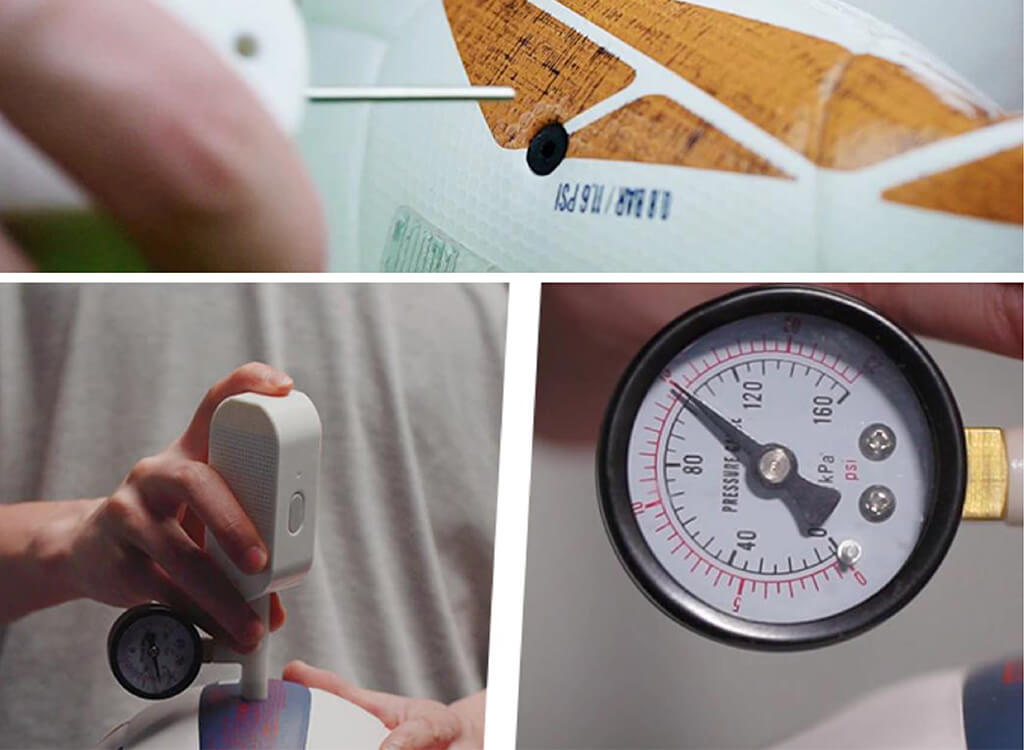 To inflate the ball to the correct pressure it is recommended you use a ball pressure gauge. With our pressure gauge adapting to Atmos, you can easily control the pressure within the spec. When you are inflating the ball and also check the air pressure of the ball from time to time.

Atmos consists of a 1000 mAh lithium battery cell. The battery can support the pump to operate for up to 60 minutes. Enough for deflate 8 vacuum bags or inflate 25 basketballs. It also supports quick charging. To reach 100% capacity, it just needs one hour.
1.Free standard shipping with orders over $27

2.Regional DHL express service available now! Please check your availability during checkout . Estimated Time Efficiency: 6-8 days' delivery in general!

3.USPS service available for United States now!
   Royal Mail service available for United Kingdom now!
   Estimated Time Efficiency: 9-13 days' delivery in general!
   If you want to know more country express information,Please click here!
OUR WARRANTY
Flextailgear designs and manufactures the best portable outdoor gear. We choose the highest quality materials, build to the most exacting manufacturing standards, and test products rigorously. We proudly stand behind our gear: all Flextailgear products carry a lifetime warranty against defects in workmanship and materials to the original owner for the intended life of the product under normal use, with proof of purchase from an authorized Flextailgear reseller.
This warranty does not include damage due to improper use or care, accident, or negligence. This warranty also excludes normal wear and tear and material breakdown due to age, use, or environmental conditions.
Flextailgear's liability for warranty claims will be limited to repair, replacement, or credit. Our warranty does not cover damage to items stored in, or used in conjunction with our products. Warranty decisions are left to the discretion of the Warranty & Returns Department.
One year warranty on all products, if you want to know more details,please click
here
!