Description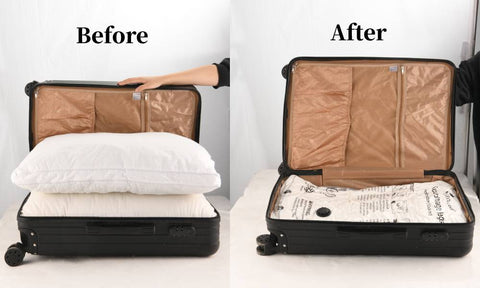 4-Pack Vacuum Storage Bags and 2 Sizes: Medium: 20 x 27 inches, Large: 23x 32 inches . Perfect for your clothes, bedding sheets, pillows, blankets.

Super quality PET + PE. Extremely thick and durable,our Vacuum Storage Bags can be reused multiple times.

The Vacuum Storage Bags are reusable,4 bags to store your duvet, sheets, towels, blankets and more, save more space than any other bag on the market.

Double-Zip Seal and the Triple-Seal Turbo Valve prevents leaks. Protection from , water, dust, and odors.